Roof Painting Restoration Adelaide
Restore your old weatherd roof with new paint today
All Coat Painting's Roof Painting Restoration Service
We professionally restore rooves on homes and businesses throughout Adelaide. Our roof painting restoration service provides your house with a new lease of life.
We offer all coat roof spraying for both tiled and iron roofs. Firstly, we clean your roof with high pressure water to remove dirt, moss, lichen, and grime.
This preparation provides a clean slate prior to the application of multiple fresh coats of paint via roof respraying. It is amazing how brilliant your restored roof will look atop your home. It takes years off the life of a residence or business.
All Coat Roof Spraying
Roof painting restoration Adelaide is our speciality, and we offer a free quote on the job. Our colorbond roof repainting service is second to none.
Whether you have a tiled roof or iron roof we can transform its appearance and increase the durability of your roof. We provide a comprehensive roof restoration for your home or business. We seal your roof to ensure no nasty leaks going forward.
All Coat Painting offer, value for money, expert roof painting for all sorts of buildings and houses throughout Adelaide. We make your roof look new again and add value to your home or business.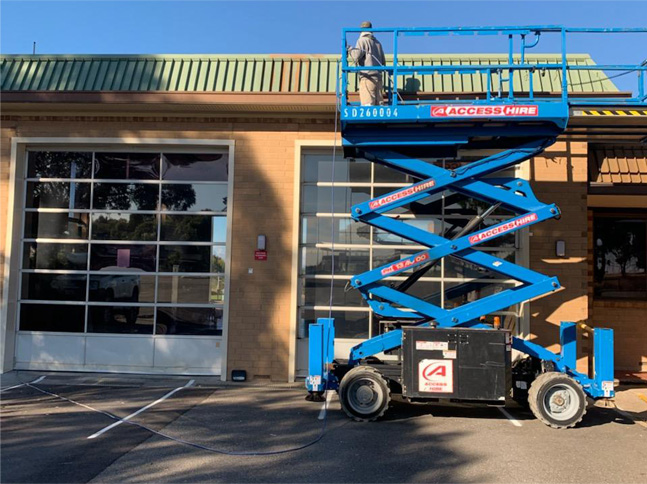 Get the Roof Restoration Gleam
The roof of your home is like the haircut atop your head – it makes a big impression.
If your residence is sporting a shabby do or going bald, then, All Coat Roof Spraying can make a huge difference to what the world sees.
We make the roof of your palace gleam with freshness and restored youth. You can choose a brand-new colour to bolster your appearance in the street.
Talk to us about the many options available to you and our highly competitive rates.
We make roof painting restoration and respraying an affordable necessity. Call for a free quote today.